Our clients can have any, all or a combination of the above on their IIP or VIP white labelled product as standard.
We support our clients with a design and development team that enhances their company's branding and marketing initiatives, creating bespoke literature, images and API links between their existing systems and ours.
Another example is Investment Custody.
We are custody agnostic and can accommodate unlimited custodian feeds into our system. We would also not interrupt any existing relationships a client may have with an existing broker if they do not wish us to. This is further coupled with the ability to trade standard (e.g. mutual funds) and non standard investments (e.g. structured notes and bonds)
---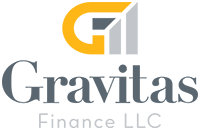 ---
Single point of administration and trading.
Single comprehensive statement.
Single investment performance review analysis over a client's complete holdings.
Single reporting mechanism.
Single company audit resource.
These are just two of the many ways that Gravitas is different from the rest and we find if we are given the opportunity to listen to what a company wants from and investment platform and then demonstrate what we have to offer, the responses we receive are nearly always in the vein of, "What is there not to like!"
As CEO of the Company, I believe the 'secret sauce' is made in our first meeting with our new clients, after that we make their requirements become a reality".
Derry Thornalley